Celebrating similiarities is the aim of Mars Wrigley's latest campaign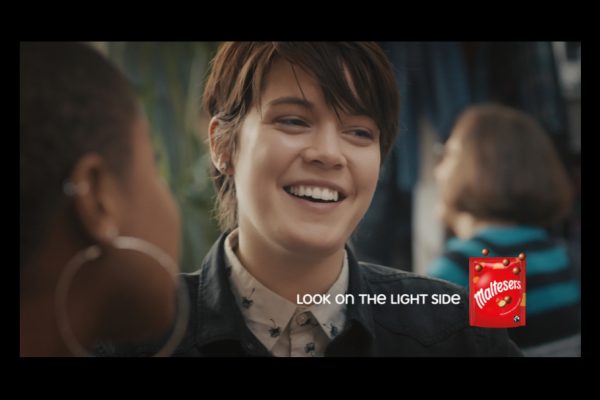 Mars Wrigley Confectionery has released a new advertising campaign for Maltesers designed to tap into its aim of uniting people through their similarities.
The thought-provoking campaign also seeks to challenge the stereotyping and misrepresentation of women, whilst always looking on the lighter side of life.
The two new adverts for its 'celebrating similarities' initiative – titled 'Accountant' and 'Powerpoint'— hero funny, real-life stories from everyday women of varying ages and sexualities. The ads are now broadcasting across TV and digital channels.
As the company explained, the campaign was created in conjunction with Amv Bbdo and is a continuation of Maltesers commitment to represent the diversity of its customers through its marketing. Following its award-winning entry for the Channel 4 Superhumans Wanted competition in 2016, the brand has pursued taboo-challenging work. The new campaign confirms this position and uses a lightness of touch to tackle previously 'unmentionable' topics.
The stories are based on conversations, with a diverse range of women talking about their real-life experiences and how they look on the lighter side of life – from lamenting the challenges of dating, to the realities of ageing.
As part of the initiative, the brand has partnered with leading charity Age UK who consulted throughout the creation of the ads to ensure all communications are accurately and lightheartedly delivered. UK charity Stonewall also helped source some of the focus groups who contributed ideas to inspire the creative.
Michele "Mitch" Oliver, marketing vice president of Mars Chocolate UK, said: "The adverts recreate real-life situations faced by women from different groups in society who you don't often see or hear from. We're telling their stories to help combat perceived stereotypes and celebrate our similarities, whilst at the same time hopefully making people smile."