Trebor reveals return of Get Minted campaign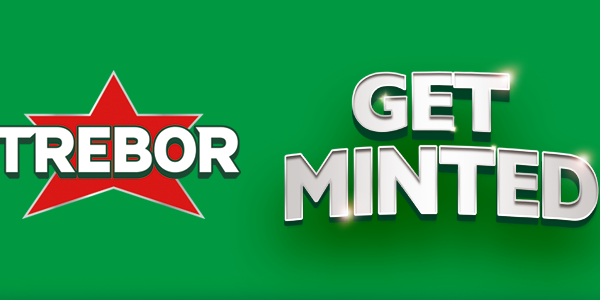 Mondelēz International-owned mint brand Trebor has announced that its convenience channel promotion Get Minted is returning for a second year.
The brand's promotion will run from 1 April until 17 June 2018 with an aim to drive excitement and sales by offering consumers a chance to win one of 102 prizes ranging from £50 up to £5,000.
Consumers can win by unwrapping Trebor packs and finding a ticket revealing if they've won a cash prize.
For retailers who stock Trebor and display the Get Minted POS, Mondelēz will match the value of each cash prize for retailers where winning packs are purchased.
Get Minted was launched last year and drove sales by an increase of 8.5% in independents and symbols during activation period. This year's promotion will be extended to include 2017 NPD, Trebor Softmints Pots 100g and Trebor Sugar Free Mighties Megapack 44.5g.
Carly Sharpe, brand manager for Trebor, says, "Trebor is the UK's number one mint brand and its single rollpacks sell faster than all other mints so it is important that retailers stock a full range of Trebor products to maximise sales.
"Our latest competition will create excitement that will encourage consumers to purchase Trebor in store to give themselves, and the retailer, a chance to win big."
Prize coupons will be hidden within selected wrappers of the following Trebor products:
Extra Strong Peppermint 41.3g
Extra Strong Spearmint 41.3g
Softmints Peppermint 44.9g
Softmints Spearmint 44.9g
Softmints Peppermint 100g – New
Softmints Spearmint 100g – New
Mighties Mint 12.6g
Mighties Berry Mint 12.6g
Mighties Mint 44.5g – New
Mighties Berry Mint 44.5g – New
Price marked pack versions of the above.