Goupie launches new protein rich flavour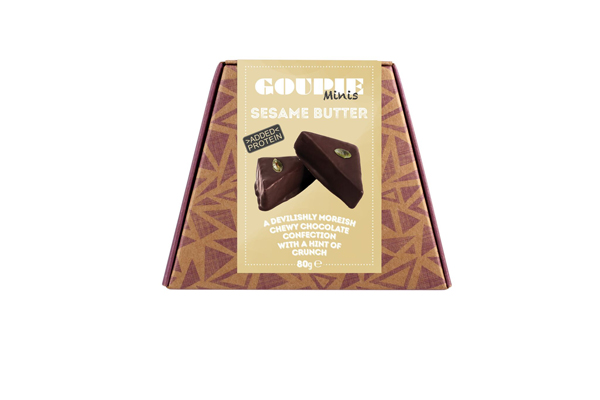 Goupie has added a new flavour to its 80g snack boxes: Sesame Butter Goupie.
The new gluten-free flavour Is suitable for vegans and contains a total of 15.7g of protein per 100g thanks to the added soy protein.
"We've seen a huge demand for tasty indulgences in the vegan market that don't cost a bomb and have some added nutritional benefit," says Grace Simpson, brand manager. "With this flavour we hope to tick all the boxes: originality, competitive pricing, great taste and free-from."
Janet Simpson, co-founder of Goupie, adds, "We listened to our customers and within just a few months we launched their favourite.
"We're only going to launch 8,000 mini boxes of this flavour initially to keep it a limited edition. The hope is that we can launch more flavours in this fashion and the flavours our customers love the most will stay on! This way we can keep our customers supplied with a constant flow of new and tasty free-from products."
The product will be available to purchase from 3 April onwards online and from selected retailers.
Sesame Butter Goupie will come free with all orders over £10 on the Goupie website for the month of April.