Toffifay named US confectionery product of the year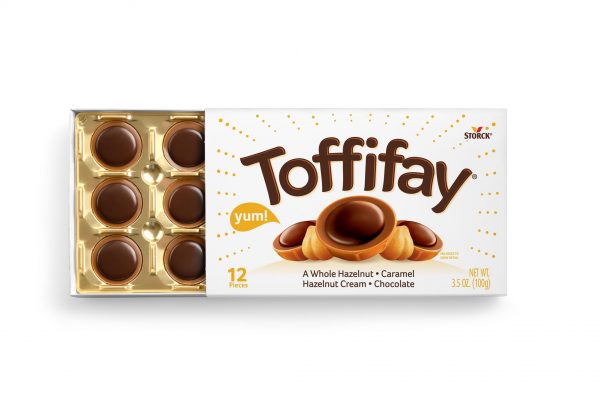 Caramel-based confectionery Toffifay has been named as the US Product of the Year in the 2018 Consumer Survey of Product Innovation.
The product, which was first created in Germany in the 1970s, is known in Europe as Toffifee, with its American incarnation of the brand under Stork USA, also behind established market names such as Werther's Original and Riesen.
As the company explained, its caramel, chocolate and hazelnut treat took home top honors in the Sugar Confections category, taking the crown from the firm's Werther's Original Soft Caramels, which was the award winner in the category last year.
The product winner was voted on from a total sample of 40,000 consumers, giving the newly rebranded Toffifay a solid seal of approval in the awards.
The survey, conducted by research partner Kantar TNS, was established 30 years ago and operates in 37 countries.
"This year, a record number of products entered to compete for the winning spot in their respective categories. With the help of 40,000 consumers nationwide, we are excited to champion these winners as they have achieved that validation," said Mike Nolan, CEO of Product of the Year. "Product of the Years' distinctive red seal of approval continues to help shoppers find the best new products on the shelves and give the winners a well-earned competitive advantage."
"Toffifay has been enjoyed around the globe for many years, and we're excited to bring this indulgent, multi-textured treat to US consumers," said Mike Sager, marketing manager – Toffifay. "Hazelnut is a growing flavour trend in the US, and Toffifay delivers a highly unique eating experience with its whole roasted hazelnut, chewy caramel cup, hazelnut cream and drop of chocolate." Toffifay can be found in the candy aisle at major retailers including Walmart, Walgreens, CVS, Target, Kroger, Albertsons and more.
The complete list of 31 winners selected to receive the 2018 Product of the Year Award can be found at productoftheyearusa.com or follow along on social with #POYUSA2018.