Chocolarder reveals unusual luxury Easter egg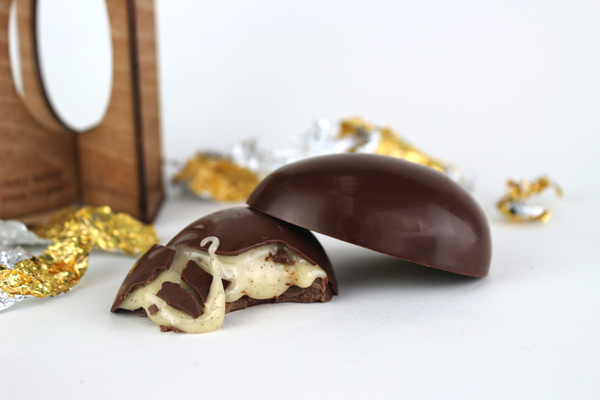 Cornwall, UK-based Chocolarder is set to launch an Easter egg filled with a combination of black bees' honey, Madagascan vanilla, unrefined sugars and a serving of sea buckthorn from the nearby coast.
The result is a blend of bitter orange with hints of pine and mango, creating a fondant which fills two half eggs made from Chocolarder's 55% Chuno milk chocolate.
Mike Longman, Chocolarder owner and founder, says, "If you're seeking something different for a special someone for Easter, this is a far cry from the mass-produced eggs that you see everywhere at this time of year.
"Having seen sea buckthorn growing along the Cornish coast and always wanting to make the most of the ingredients that surround us, I was keen to make the most of this mesmerising flavour. Mixing it with honey and vanilla has created a real showstopper and a fondant that is full of flavour but not too sweet.
"Not only that, but sea buckthorn is rich in vitamin C and Omega 7 and has been renowned for its health benefits for thousands of years."
The 140g Easter egg is packaged in a wooden slat presentation box made from recycled materials.
It is available at a RRP of £13.95 online and at selected outlets including Harrods, Fortnum and Mason.