Cadbury and Oreo unveil new chocolate sharing products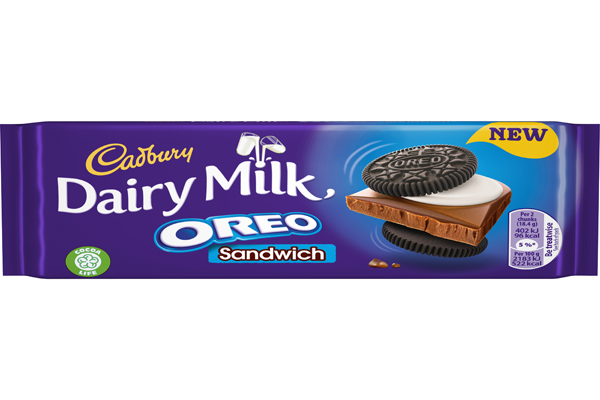 Cadbury and Oreo will be coming together once again in both tablets and bags this February with two new sharing products: Cadbury Dairy Milk Oreo Sandwich and Cadbury Oreo Bites.
The Cadbury Oreo platform will be supported by a £2.5m activation plan in Spring 2018 including PR, digital, OOH activity and in-store activation.
Francesco Vitrano, marketing activation director for chocolate at Mondelez International, says, "Cadbury and Oreo has been a winning match since the tablet launched in 2012 and it has also been a success story when extended into other segments (singles and seasonal).
"We're bringing two sharing products to the chocolate category that are unlike anything else in the market – Cadbury Dairy Milk Oreo Sandwich including mini Oreo biscuits and Cadbury Oreo Bites delivers a new eat state to bags.
"What's more, 85% of shoppers are unique to each Cadbury Oreo format, so we believe that these launches will drive penetration and recruit new shoppers to the market."