Consumers prepare for The Great Oreo Quest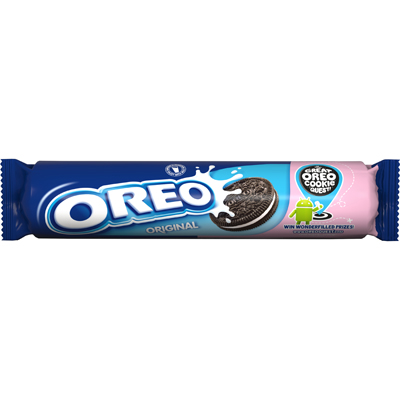 Mondelēz International-owned brand Oreo is engaging consumers in its new on-pack promotion – The Great Oreo Cookie Quest.
Prizes will include a trip to California with a visit to the Googleplex as well as spending money and Oreo merchandise.
The Great Oreo Quest will be supported by TV, PR, digital and in-store activity.
To join the Quest and have a chance to win, consumers need to buy a promotional pack of Oreo cookies then scan the logo or Oreo cookie and enter their pack code online.
Katie Dade, senior brand manager for Oreo, says, "2018 is actually our 10th UK birthday so we're kicking off the year in style with this wonderfilled activation that offers a great brand experience for consumers while helping to drive further penetration and frequency.
"With strong brand investment, retailers should stock up now to make the most of consumer excitement and heightened awareness."
The promotion, which will run until 31 May, will feature on the following packs:
Oreo Vanilla 154g
Golden Oreo 154g
Double Oreo 157g
Oreo Vanilla 154g PMP
Oreo 66g
Oreo 66g PMP
Oreo 10 x 22g Snack Pack