ONE Brands introduces Red Velvet Cake bar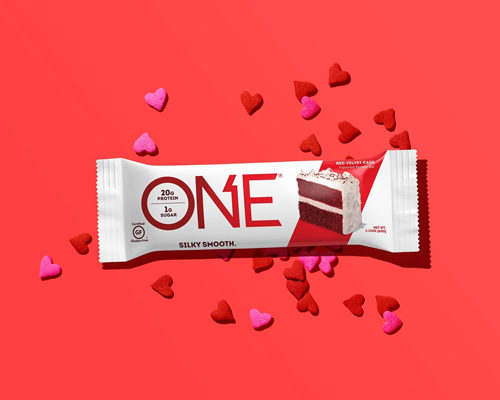 ONE Brands, the maker of ONE Bars which contain 20g of protein and 1g of sugar per serving, has announced the launch of its newest flavour, Red Velvet Cake.
The new Red Velvet Cake bar, which is dipped in a cream-cheese frosting, is marketed as a commute snack, post-gym snack, breakfast, lunch or dinner.
Peter Burns, president and CEO of ONE Brands, says, "Our fans have been asking for a Red Velvet Cake bar and we are thrilled to offer it as a seasonal flavour timed to Valentine's Day.
"Our bars provide a great alternative to traditional Valentine's Day mainstays like a box of chocolates."
ONE Red Velvet Cake is available online and in speciality stores across the US. It will also be available on Amazon, at GNC, Vitamin Shoppe and various retailers nationwide for an SRP of $2.49-2.79.