Cadbury Fingers Premier League reveals on-pack promotion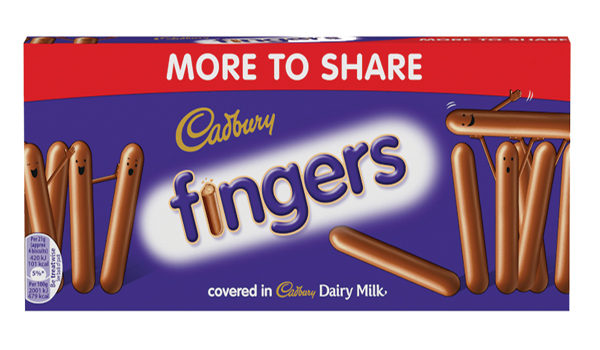 Cadbury's Premier League partnership is moving into biscuits with the launch of the on-pack promotion with Cadbury Fingers – Finders Keepers.
The promotional packs will see Cadbury Fingers renamed for a limited period, while its Finger characters will play goalie on promotional packaging which offers consumers a chance to win one of 1,000 prizes, or a 'money-can't-buy' prize.
By finding a golden tray inside their promotional pack, consumers can score the prize of presenting the Golden Glove trophy to the winner at the end of the season with a VIP experience for their chosen guests on the day.
Instant prizes on offer are match tickets, stadium tours, TV sports passes and Cadbury Fingers packs. To reveal and redeem their prize, consumers have to email their promotional pack code and contact details to Cadbury Biscuits. All golden tray finders will be entered into a draw for the grand prize.
The promotion will run from 15 January until 31 May 2018, with an earlier deadline of 27 April to enter the draw for the grand prize. The Finders Keepers promotion will be supported by PR, social media and digital activity.
Chiara Missio, marketing manager for Cadbury Biscuits, says, "Cadbury Biscuits is all about bringing joy to the category, Cadbury Fingers being a prime example, and many consumers find joy within Premier League football so it's another perfect partnership.
"Cadbury Fingers is now worth £27m and is the UK's number one brand in Sweet Treats, so we believe by introducing the first on-pack promotion in a number of years with unique and exciting prizes, we will help drive incremental sales for the category. Retailers shouldn't let this chance slip through their fingers and should stock up on promotional packs."