Whitakers Chocolates unveils Valentine's Day range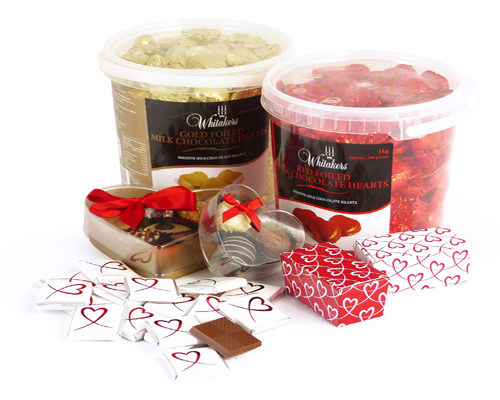 In preparation of Valentine's Day, UK chocolate company Whitakers Chocolates has created a range of cupid-inspired confectionery.
With treats ranging from heart-shaped boxed chocolate assortments, St Valentine Neapolitan squares, foiled chocolate hearts and boxed duos of truffles, the brand hopes the range will help hotel and restaurant owners stand out in a crowded market.
William Whitaker, managing director of Whitakers Chocolates, explains, "Valentine's Day is now one of the biggest-grossing days on the hospitality calendar and each year business owners are looking for ways to provide an even better service than the year before. We've responded to this need in the market with a range of chocolates that provide an inexpensive but effective way to set the mood.
"Offering themed complimentary chocolates provides real added-value which elevates the customer experience."