Reese's Peanut Butter Creme Easter Eggs arrive in UK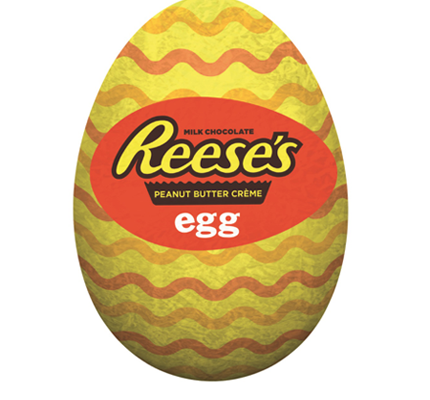 The Hershey Company-owned confectionery brand Reese's is looking ahead to Easter with the UK launch of its Peanut Butter Creme Eggs.
The Easter products are launching into Tesco supermarkets by Euro Food Brands, the official UK distributors of the Hershey Company products including the Reese's brand. They have a chocolate outer egg shell with Reese's peanut butter creme filling.
The launch is supported by an instore communication, digital and social media campaign led by spokesperson 'Reese' – the chick from the Reese's Peanut Butter Creme Eggs packs.
Shane Angus, brand director for Reese's at Euro Food Brands, says, "After the sell-out success of Reese's Christmas range, we firmly believe consumers will go nuts for Reese's Peanut Butter Creme Eggs this Easter.
"We aim to affirm our reputation as an emerging brand leader in the chocolate seasonal category."
Reese's Peanut Butter Creme Eggs come in packs of three at a RRP of £1 or individually at an RRP of £0.50.