Clean confectionery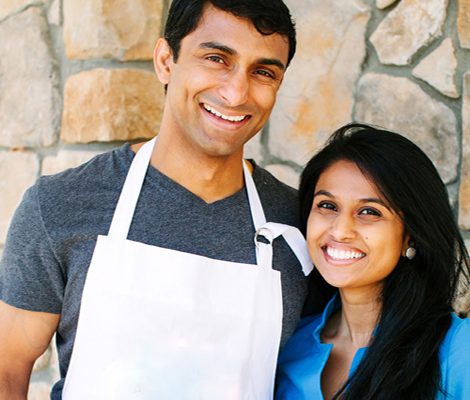 As a pediatric dentist with a serious sweet tooth, Dr Jenny searched high and low for tasty sugar-free candies she would feel good about recommending to patients. With her husband, Tom, she cooked hundreds of test batches in their small kitchen. They were on a mission to create a decadent caramel that wasn't only delectable, but sugar-free, all natural and good for teeth.
Along the way, Tom and Jenny partnered with a James Beard awarded pastry chef to ensure their candy was tasty enough for even the most discerning palates. Today, although production has moved out of the home kitchen, Tom & Jenny are still crafting what it describes as guilt-free confections.
What type of outlets do you sell through and do you plan to expand this? 
Tom & Jenny's started as an online only brand, selling through our website and other e-commerce outlets such as Amazon and Etsy. Over time, we have added a number of dental offices, nutritionists and dietitians who purchase our caramels to hand out as patient goodies.
In September 2017, we launched our wholesale programme with independent retailers in North Carolina. We currently sell through over a dozen speciality, gift and natural grocery stores in the Raleigh-Durham area.
In the near term, we plan to continue growing our independent retail footprint. By the end of 2018, we plan to have begun penetrating into natural and traditional grocery chains.
Who is your target consumer?
Our target consumer has a need or strong desire to reduce sugar intake, but they also love sweet confections. That means we are most successful with consumer segments suffering from type two diabetes or those on low-carbohydrate diets.
Our customers love to experiment with natural alternatives to sugar. They are always on the hunt for new recipes to create sugar-free or low-carbohydrate versions of the classic desserts they love and they cherish chances to spend time with family and friends over good food.
What are your best sellers and have these changed over the years? How has the range developed? 
We carry a line of soft caramels in two flavours: classic caramel and chocolate caramel. We finalised stove-top development of our caramel recipe and process in mid-2015, but the translation to large scale manufacturing took another 16 months.
Until then, we hand-crafted every piece we sold. We even labelled and sealed every bag by hand. By late 2016, scale-up research and development was complete and our manufacturing partner was ready. We were finally selling both flavours at large scale. By the end of 2017, we plan to add two to three new soft caramel flavours to our lineup.
How do you promote and market your products?
We promote directly to customers through our email marketing programme and digital advertisements on social media and Amazon. We also directly drive consumer sampling through food and beverage events and in-store demonstrations. Our influencer campaign includes selling to healthcare offices as a means to generate buzz. We also collaborate with online influencers to create low-carbohydrate or sugar-free recipes using our caramels.
How has the industry changed since you've been working in it?
The same disruption hitting many grocery categories seems to be in full swing within candy and snacks and consumer preferences are rapidly changing. Since 2013, when we first started researching and experimenting in our home kitchen, we've seen the US consumer base become far more interested in eating cleaner and reducing their sugar and carbohydrate intake. Consumers are now far more educated about alternative healthier ingredients. When we first started, maybe one in ten consumers knew what xylitol was. Today, it seems like over a third of those we speak to are well educated about the ingredient.
Are there any challenges and opportunities you're seeing at the moment?
Our biggest opportunity, but also a major challenge, is to navigate the transition from a primarily online brand to wider retail distribution. As a small brand, we see the potential to hit a major inflection point in our growth if we can leverage and increase our dedicated customer base through the right retail channels.
What are your plans for the future and how do you see the company progressing?
Our plans include adding new sugar-free or lower-carbohydrate candy and snack lines and growing into broader retail distribution.
What is a typical day for you?
Our typical day centres around sales and product development. We're constantly either on the phone with potential retail partners, testing new formulations or coordinating with manufacturing partners.