Jelly Belly launches Sparkling Wine Jelly Beans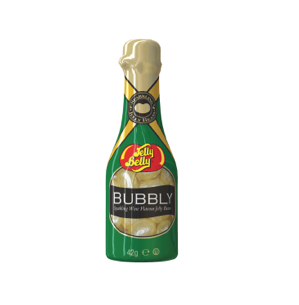 Confectionery company Jelly Belly has unveiled its latest product, Sparkling Wine jelly beans.
A non-alcoholic treat with all the flavour of the real thing, Jelly Belly jelly beans are also certified OU kosher, vegetarian, and free from gelatin, gluten, fat and dairy.
The beans' pale gold colour and jewel-like finish is intended to mimic the appearance of a freshly poured glass of sparkling wine as the foam begins to settle.
The new flavour will be sold as a single flavour in 4kg bulk cases (with 4/1kg bags per case) and 42g Sparkling Wine Flavour Bubbly Bottles.
The Sparkling Wine Flavour Bubbly Bottles ship in 2/24-count cases.