Cookie dough brand arrives in Ocado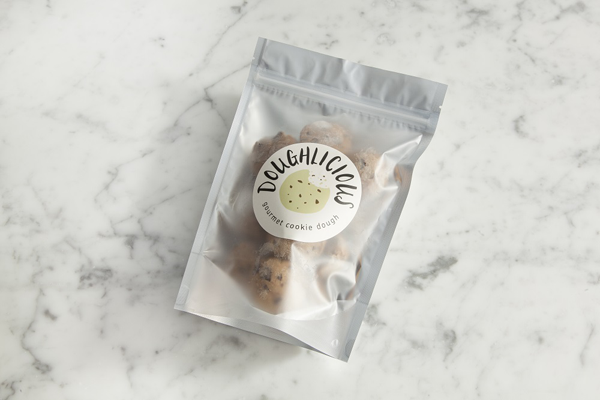 New ready-to-bake cookie dough brand Doughlicious has launched in the UK market by securing a listing with Ocado.
The brand produces six flavours of pre-sized cookie dough ball packs, including Early Bird, Envy, Crave, Nutty, Classic and Addiction. The first four are gluten-free and Early Bird is vegan and sweetened only with maple syrup. Early Bird, Envy and Crave will launch at Ocado.
Kathryn Bricken, founder of Doughlicious, says, "Doughlicious is a modern cookie dough brand, that caters for the modern consumer, whether they want a traditional cookie or one that is suitable for those on a free from or vegan diet.
"Our partnership with Ocado, is the perfect way to launch the brand and allow our product to be purchased by consumers across the UK.
"Doughlicious provides the power to bake the flavours and the quantities people want, without waste, mess and without the temptation of eating too much at one time."
Doughlicious cookies are made with natural ingredients (no additives or preservatives) and are produced with fresh butter, oats, Japanese matcha green tea, Saigon cinnamon, coconut sugars, Belgian dark chocolate, whole pumpkin seeds and dates.
Doughlicious is available for an RRP £5.29 per 340g pack.