Wild Trail launches carrot cake snack bar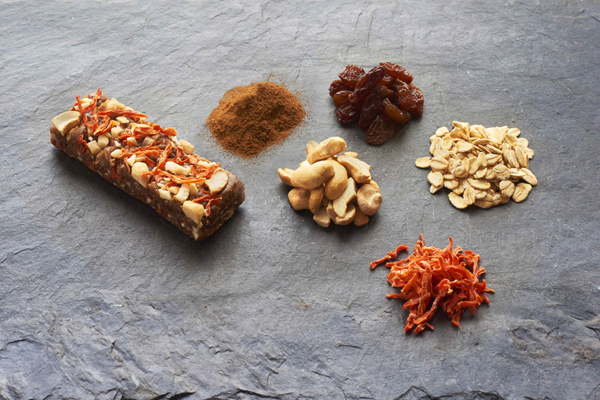 Welsh snack brand Wild Trail has announced the launch of its new Carrot Cake snack bar.
The fruit, vegetable and nut bar is the fourth product to join the brand's free from range, which consists of products made up of just five ingredients, the company says.
The Carrot Cake bar is the first in the range to use cashews rather than peanuts and is also the first Wild Trail bar to feature a vegetable ingredient (100% dried carrot). These ingredients are mixed with raisins, gluten-free oats and ground cinnamon.
Robin Williams, CEO of Wild Trail CEO, says, "We recognise that people want natural, clean label products with no artificial ingredients or added sugar but also don't want to compromise on taste and texture. We're proud to have created such an indulgent-tasting snack using only five simple ingredients that will appeal to the modern consumer."
Suitable for vegetarians and vegans, the Carrot Cake bar is gluten- and dairy-free with no added sugar. It will be available at a retail price of £1.00 (46g) and £2.50 (4x30g).