A winning formula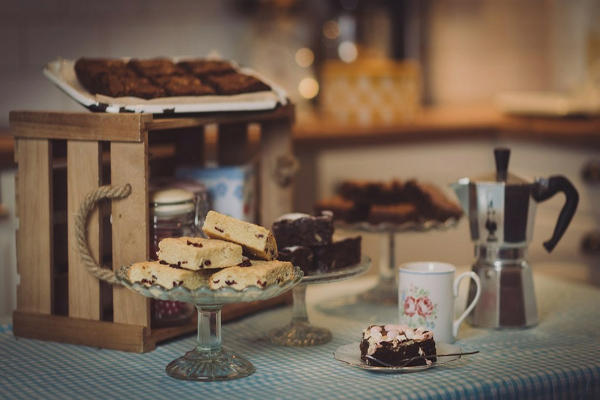 What is the background to the brand?
Baking has always been one of my favourite pastimes and in 2014 I decided to leave my career in the Civil Service to share my love of sweet treats with the people of Sheffield, UK, using products carefully sourced in the Steel City. I initially began experimenting with a range of different products, but it was brownies which proved to be an instant hit and that helped to sow the seeds for We Luv Brownies.
However, having never run a business before, there has been a lot to learn. I received a lot of free business support and advice from a Sheffield City Region wide programme called Launchpad, which supports entrepreneurs to turn their business idea into a commercial reality. They supported me with all aspects of launching and growing my business, helping me to find new customers and help more people fall in love with my brownies.
What type of outlets do you sell through and do you plan to expand this?
There are currently two core customer bases for the business. I sell my products to independent retailers, cafes and pubs. The brownies have proved to be a hit with local pubs, which helped to inspire the beer brownie recipe.
I also sell my products directly to the public at farmers' markets and food festivals throughout the year. I always publish on my website and on social media which festivals I will be attending in Sheffield and the surrounding areas.
Who is your target consumer?
Everyone likes a sweet treat now and then, but my target consumers are young professionals and those with families.
What are your best sellers and have these changed over the years?
My best sellers are salted caramel, double chocolate and rocky road brownies. When I started my business I made the conscious decision of investing in high quality ingredients helping to create a rich taste, but I've always spent time experimenting with new ideas and my beer brownies have proved to be more popular than I ever expected.
The beer adds a certain richness to the flavour and while it often raises a few eyebrows, consumers are often amazed by the taste.
How has the range developed?
When I launched We Luv Brownies I created a core range, which included the traditional chocolate brownie, double chocolate and the blondie brownie to name a few. I started to introduce seasonal specials such as mince pie and After Eight. I also make a good chilli brownie which is well received at food festivals.
There has been a noticeable increase in demand for vegan and gluten-free brownies and I now make a chocolate brownie which is both vegan and gluten-free.
How do you promote and market your products?
Social media plays a huge part in promoting my products. I use Facebook, Twitter and Instagram to share images of my brownies and to update people as to which markets I will be attending. Having free samples for people to try at events also helps. I received some good advice from my mentor at Launchpad when it came to identifying new potential customers for my products and since then, I've not looked back.
How has the industry changed since you've been working in it?
It's clear that there is perhaps a greater awareness now more than ever before when it comes to healthy eating, but it's also worth remembering that products like brownies are often regarded as a luxury treat rather than an everyday purchase.
Having said that, I am currently examining ways of introducing low sugar and sugar free alternatives, which I'm hoping to add to my range in the not too distant future. Watch this space.
Are there any challenges and opportunities you're seeing at the moment?
Provenance in the food industry is a really important issue and I think this presents a considerable opportunity for artisan producers, as they are talking directly to the person who has made the product.
I think it's important to develop products that can be enjoyed by everyone; it's one of the reasons why I chose to develop a gluten-free and vegan range, but I would like to take this one stage further and I'm currently spending time researching sugar alternatives to use in my products. My mum has Type 2 diabetes so my aim is to produce a brownie she can enjoy in moderation.
What are your plans for the future?
Like many food businesses, finding a market for my brownies is perhaps the single greatest challenge as is building and growing a customer base. The support I've received from the Launchpad programme has proved to be invaluable in helping me to achieve this, but of course, I don't just want to rest on my laurels.
I'm also planning to introduce an online service, allowing customers to order brownies via my website and in the future I am planning to secure commercial premises to enable the company to continue to grow.
What is a typical day for you?
There's not really a typical day for me, which is one of the things I love about the business. One day I can be visiting and taking orders from local businesses who stock my brownies, then the next day I can be baking and delivering. At weekends, I usually attend a local farmers market or food festival where I get to meet other local businesses and a wide range of customers.