Impulse snacking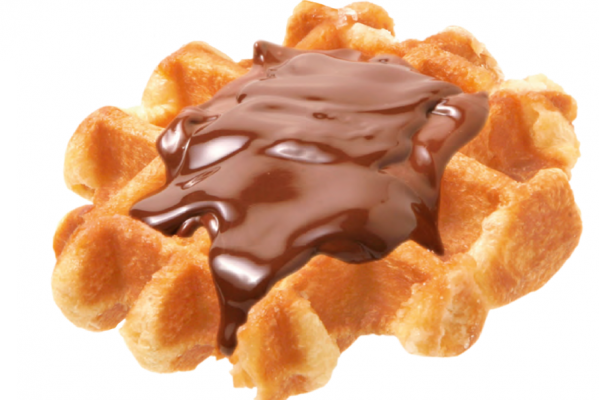 Founded in 1969, Stute Foods is a privately owned family company based in Bristol, UK. Since starting out as a small business, the Stute brand has gone from strength to strength and is now recognised as a main competitor in the food and drinks industry, according to managing director Laurence Hybs. Over the last 15 years, the company has expanded sales globally and today its products can be purchased in over 60 countries.
Stute's product portfolio includes jams, marmalades, hazelnut chocolate spread, fruit juices, juice drinks and a range of ambient waffles. They are free from artificial colourings, preservatives and flavourings, and use natural ingredients.
"All Stute products have been manufactured at our privately-owned factory since 1969, which has ensured the consistency that our customers rely on," Hybs explains.
Impulse snacking
Last summer, Stute Foods expanded into the impulse snacks market by launching BWaffle, a 55g sugar waffle served with a 15g sachet of hazelnut chocolate spread. The product has a shelf life of four months on delivery – thought to be at least double that of ambient waffles currently on the market. "We are always looking to diversify our product portfolio," Hybs notes. "After consulting many of our customers and researching market trends, the decision was made to enter the impulse market. The chosen product, BWaffle, has proven popular within our existing market channels while opening up a new range of distribution routes and consumer types."
She adds, "The introduction of BWaffle has been extremely successful. We believe we have found a product that services a gap in the market – a sugar pearl, ambient waffle with a long shelf life that gives consumers the option of eating it hot or cold, with or without hazelnut chocolate sauce."
But what keeps the Stute Foods team up at night? "As I'm sure any company does, we have the challenge of making sure we stay one step ahead of existing competitors with core products, while investing in the search for exciting new products to ensure future growth," Hybs says.
And like other companies, the uncertainty surrounding the UK's decision to exit the European Union (EU) and the effect that has on the value of the pound is a challenge because of the volume of importing and exporting Stute Foods does. "Stute aims to work closely and maintain a great relationship with suppliers to ensure prices and supply remain stable," Hybs explains. "Keeping on top of what is happening around Brexit in other countries is key, from exchange rates to imports and exports, so we are forewarned of any issues that may affect us."
Although Stute will continue to invest in developing products in-house to add to its core range of jams, marmalades and juices, the company will also look to find external products that fit its portfolio – such as BWaffle – to bring into the overall Stute product range. She explains, "The grocery sector is shifting towards healthier, low sugar products and sugar intake is particularly topical at the moment due to the forthcoming implementation of a tax on sugary drinks in 2018.
"In light of this, we are investing heavily in product development to add healthier products to the range. We have also just rebranded our diabetic range of jams and marmalades, to No Sugar Added, to open these products up to a wider range of consumers."
 Product expansion
So what can the industry expect from Stute Foods in the next 12-18 months? According to Hybs, the company is actively looking to introduce several new products or brands to its range this year. "A key factor in our company's continued growth has been our collaborations with other suppliers," she says. "Through maintaining a close eye on the industry and conducting thorough research, we are able to pinpoint products that would fit within our portfolio and do well in the UK market."
The Stute team will be attending trade shows across world to stay abreast of the latest happenings in the market, and push forward the search for new products, Hybs concludes.