A taste of Japan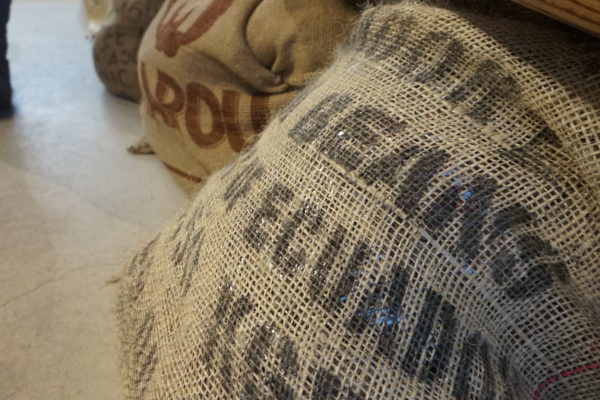 Bobbie van de List meets chocolatier Antonio Koji Tsuchiya to talk about his chocolate brand Théobroma.
The popularity of high quality chocolate is on the rise in Japan. Chocolate maker Théobroma, ran by chef Antonio Koji Tsuchiya, is just one example of Japanese excellence. We visited his shop to get a better idea of the place of chocolate in Japan's sweets industry and to see what we can learn from the award-winning chocolate maker.
Chef Antonio Koji Tsuchiya feels like a fish in the water, knowing he can speak about chocolate for a few hours. He sits at a table in the dining space of one of his five shops, the one most centrally located in Shibuya-Ku.
Although the area is renown to have a high rate of shops having to close their doors, Tsuchiya managed to stay relevant to his clientele. But how did he get there?
Going to the Walhalla of chocolate
Tsuchiya learned the profession of making chocolate in France, where he worked for several shops from 1981-1986. Upon returning to Tokyo he realised how little people knew about high quality chocolate. "High quality chocolate was still a niche market back then. This has a historical reason: Western countries had the technology and know-how to make tasty chocolate, but Japan had been a closed country for centuries. It was only after the war that chocolate was introduced in Japan, when the Americans occupied Japan," Tsuchiya explains.
Today the approach to chocolate is rather different in Japan compared to the Western countries. Tsuchiya notes, "Chocolate doesn't have a central place in Japanese gastronomy. In Europe and America, it is common to eat chocolate together with coffee or tea, or get it at parties. In Japan this would be unthinkable."
Birth of chocolate culture in Japan
Slowly chocolate is getting more grounded in Japanese society, you could even speak of a small chocolate revolution, in the words of chef Tsuchiya. He happily profited from this wave, and started importing cacao beans from various countries. Just a five-minute walk from his main shop in Shibuya, you can find Tsuchiya's cacao store. "That is where we make the chocolate," he says.
Speaking about high quality cacao beans, Tsuchiya explains, "It depends a lot on the climate and weather. For example, last year's harvest from Peru was great, the best beans we had that year. However, this year's quality isn't that great."
But the chocolate expert does have a good idea of the kind of chocolate his clientele – and Japanese people in general, like: "Beans from Madagascar are also good and those from Vietnam are very fruity and tasty.
"Another interesting trend is the growing popularity of chocolate mixed with matcha and yuzu (a typical Japanese lemon fruit)," Tsuchiya adds.
In the past it was common to mix several beans, to neutralise a strong taste, or to compensate for a certain bean that has less quality. "Now there is this new way of thinking. The single origin bean has gained popularity among chocolate makers – a similar trend as we have seen in the whisky and coffee industries."
He opens a big bag full of beans; on the side it reads Colombia. "Bitter isn't it?" he asks rhetorically. "By making chocolate out of single origin beans it is easier to trace where the chocolate is from, and the character of chocolate becomes more distinct," Tsuchiya notes.
Award-winning chocolates
It is time to taste, Tsuchiya says, half way through the interview. He places the red coloured chocolate box on the table; right beside it, a knife to cut the chocolate in small pieces. This selection, he explains, won him the prestigious Award of Excellence, organised by the Club des Croqueurs de Chocolat, in Paris last year.
"Last year's theme was speciality chocolates – this is the highest prize you can win as a foreigner."
This winning selection consisted of four small pieces of chocolate, including Sesame Framboise: chocolate (blended) with sesame seeds and raspberry; Matchalait: milk chocolate ganache (blended with fresh cream) and matcha; Vietnam single bean: chocolate from Vietnam; and La Nuit Du Japon: chocolate (blended) with shisho (belongs to the mint family Lamiaceae) and wasabi.
Submission strength
"The ingredients should not be predominantly present, especially with the wasabi. If you use too much wasabi that would be too simple, there is no creativity in that," Tsuchiya underlines. "In the case of the Vietnam chocolate, the jury loved the delicious fruity and sour taste – a very strong taste."
This year's chocolate
This year, he is planning to mix chocolate with vegetables, something that is very uncommon in Japan. "We have combined chocolate with spring onion and kombu, that's brown seaweed. I have always wanted to combine chocolate with vegetables. First I thought of tomato. In March I was visiting Shanghai, I saw someone making bread with tomato and thought: why shouldn't I try that with chocolate. In the end the taste was too sour," he explains.
But it did get him experimenting with vegetables. He went on to mixed chocolate with spring onions from Kyoto (a city in the west of Japan, known for its high quality vegetables). "It wasn't as bitter as usual, but quite sweet actually. When I mixed it with chocolate and added some vanilla it really worked well," Tsuchiya says.
This was also the starting signal for his 2016 assortment, consisting of four small pieces of chocolate: pistachio marzipan; Japanese walnut (from Uchiko, Ehime prefecture) and cassis; Kelp (brown seaweed), shiitake (Japanese mushroom), Japanese pepper with lime (not too spicy); and Colombian single origin chocolate.
When it comes to ingredients, the chocolatier doesn't make any compromises: "I think it is important to judge your ingredients in an objective manner: for the best almonds you need to go to Spain, for the best pistachio you need to go to Italy, and so on. You need to judge the product in a fair manner. This is for all types of foods, also for sweets and chocolate. We buy good ingredients, even though they are expensive. We make no compromises," Tsuchiya concludes.